Undergraduate Studies convenes inaugural class of fellows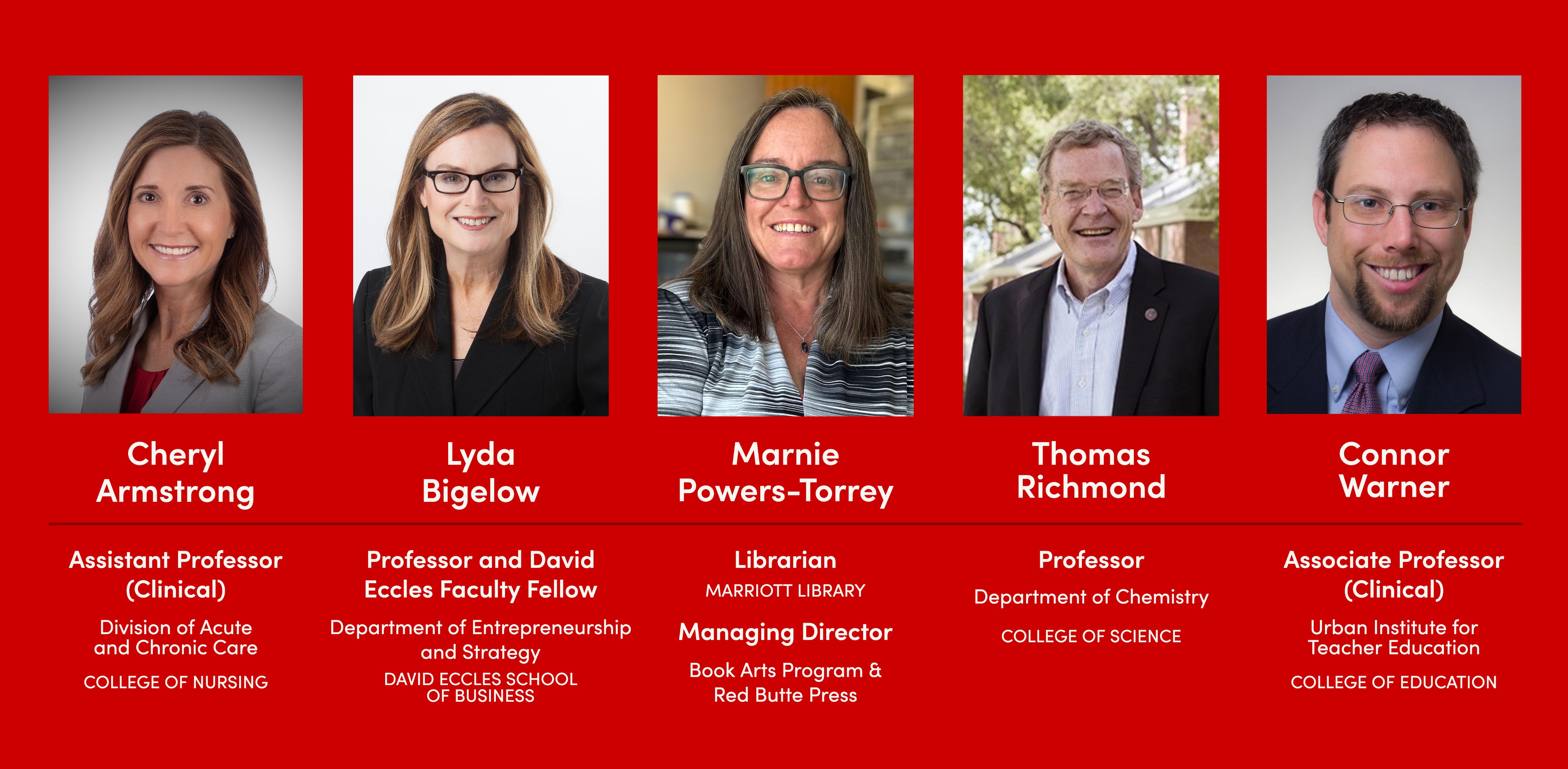 The Office of Undergraduate Studies convened its inaugural class of fellows in August 2022. This talented group of five faculty will contribute to several important projects during this academic year including updating and developing policies and procedures germane to undergraduate education and shepherding those policies through the faculty governance process. All five fellows are elected representatives to the Undergraduate Council and are active contributors in their home colleges and units.
"So much important work affecting undergraduate students at the U is performed by committees and councils and, while we have many accepted practices, very little policy exists in these spaces," said Dr. Karen Paisley, assistant vice president for Academic Affairs. "Transparent policy facilitates equity and consistency for all involved—students, faculty, and staff. This team of five critical thinkers brings a wealth and diversity of experience and perspectives to this work and we are fortunate to have them involved."
Dr. T. Chase Hagood, senior associate vice president for Academic Affairs and dean of Undergraduate Studies expressed his appreciation for the group's efforts, "I want to thank each of the fellows as well as Dr. Karen Paisley for leading the institution forward in this space Advancing the mission of undergraduate education at the U is shared and immensely valuable work and we are incredibly fortunate to have these talented, thoughtful leaders engage in this good work."
Undergraduate Studies fellows:
Cheryl Armstrong
Assistant Professor (Clinical)
Division of Acute and Chronic Care
College of Nursing
Lyda Bigelow
Professor and David Eccles Faculty Fellow
Department of Entrepreneurship and Strategy
David Eccles School of Business
Marnie Powers-Torrey
Librarian, Marriott Library
Managing Director, Book Arts Program & Red Butte Press
Thomas Richmond
Professor
Department of Chemistry
College of Science
Connor Warner
Associate Professor (Clinical)
Urban Institute for Teacher Education
College of Education