The Utah Prison Education Project is looking for volunteers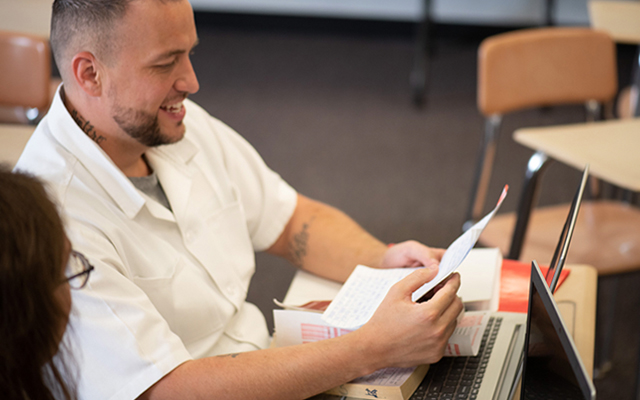 The Utah Prison Education Project (UPEP) provides the opportunity to engage in a leading college-in-prison program in the Mountain West, with the goal of social transformation through on-site higher education, empirical research, and advocacy. After a challenging start to the semester, things are finally beginning to settle in at the new prison and UPEP is now in a position to plan programming for the spring. UPEP is seeking committed and critically engaged volunteers to support and grow the program.
Volunteers are needed in the following areas:
Undergraduate and Graduate Teaching Assistants (TAs) to support onsite credit-bearing and non-credit classes
Instructors for non-credit-bearing classes (usually reserved for those with previous experience teaching inside)
Reading Group facilitators offering semester-long programming
Study Hall/Resource room hours
UPEP is also seeking undergraduate interns to work in the office at the University of Utah campus.
There will be a Volunteer Informational Session on October 5th at 5pm on Zoom (https://utah.zoom.us/j/7337460498) to offer updates about the new prison, provide details about volunteer opportunities, and to answer any questions. The New Volunteer FAQ document has information on how to apply. Please note changes have been made to the volunteer application and are not yet reflected on UPEP's website. Consult the UPEP Volunteer Information document for details on how apply.
Applications are due by October 15th.