Undergraduate Studies welcomes P. Brandon Johnson, Ph.D. as associate dean for student success and transformative experiences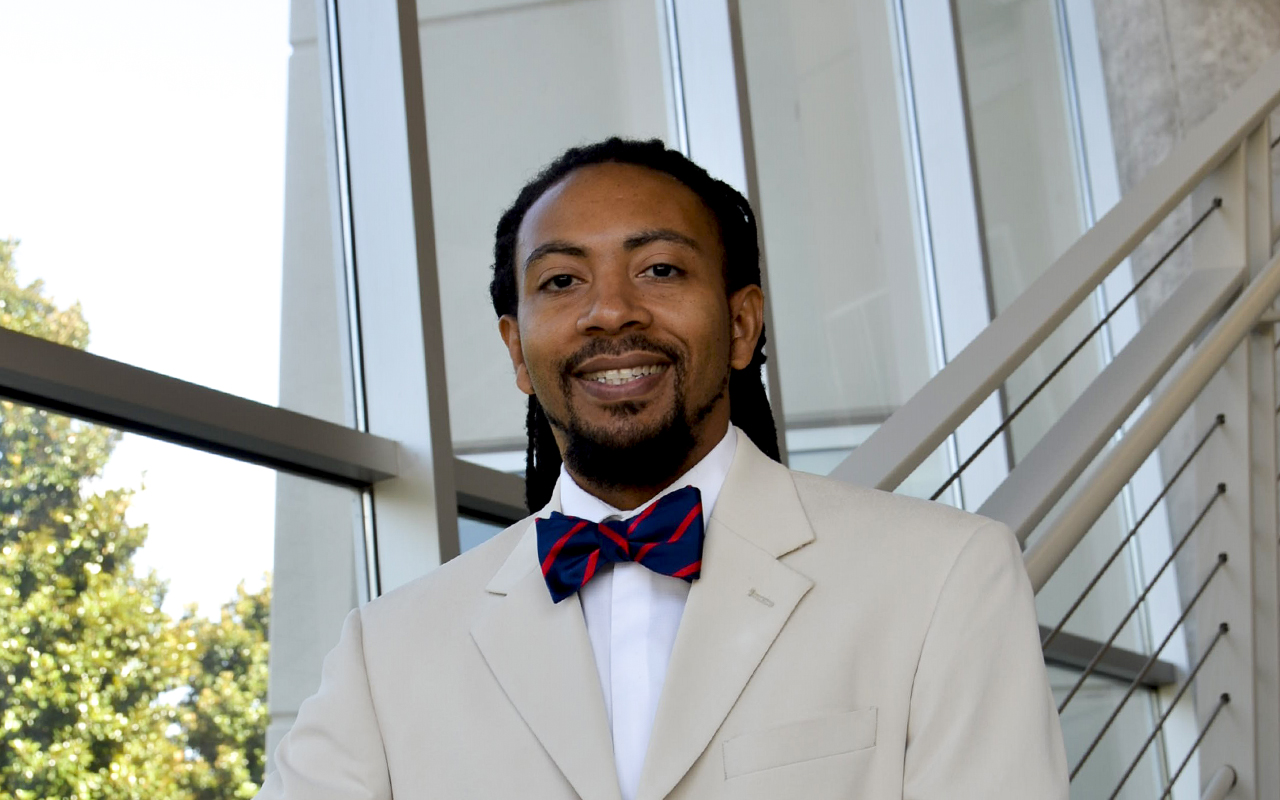 The Office of Undergraduate Studies is thrilled to welcome Dr. P. Brandon Johnson as the associate dean for student success and transformative experiences. He joins the U from the University of Texas at Dallas, where he served as an associate dean in the Office of Undergraduate Education. In that role, he provided strategic leadership of the office's high-impact practices and student engagement/success programming. Departments within his portfolio included the university learning center, pre-professional advising centers, freshmen and transfer mentoring programs, undergraduate research, the campus food pantry, and student financial literacy program. Dr. Johnson was active in the campus community serving as president of the Black Faculty and Staff Alliance, a member of the Presidential Living Our Values Task Force, African American Student Success Task Force, the Student Success Advisory Group, and many others.

Before UT Dallas, Dr. Johnson served as director of the Center for Academic Achievement at Florida Gulf Coast University. This center offered student success and support services in the form of academic coaching, tutoring, supplemental instruction, and success workshops. He also served as the course coordinator for an academic success course for students on academic warning or probation.

Dr. Johnson previously served as assistant director for Tutoring Services with TRiO Special Support Services at the University of North Carolina at Greensboro. He was also the co-founder and coordinator of an African American Male retention program that incorporated a living-learning community in the Center for Academic Excellence at North Carolina A&T State University. In addition to his university service, Dr. Johnson is the membership secretary for the National College Learning Center Association and is the appointed past president of the newly formed Texas affiliate of the National College Learning Center Association. He is a published author who recently served as section editor for the Handbook of Research on Black Males. Dr. Johnson's research and professional activities have produced several presentations at national and regional conferences, webinars, and symposia concerning student retention, the first-year experience, and academic advising.

"I am excited to join the Undergraduate Studies team at the U. I am eager to use my student success experience to help advance the goals of Undergraduate Studies and the university," says Dr. Johnson. "The people in Undergraduate Studies are dedicated professionals and their institutional experience will be a guide to me as I work with them to create transformational experiences for the students. I am also looking forward to connecting with students and building relationships with faculty and staff outside of Undergraduate Studies."

"We are delighted to welcome Dr. Johnson to the U. He brings a vision of student success that aligns well with the Undergraduate Studies' new mission of Students First," said T. Chase Hagood, senior associate vice president for Academic Affairs and dean of Undergraduate Studies. "He is committed to developing student experiences that are equitable, challenging, and transformative. His collaborative approach to academic innovation emphasizes incorporating high-impact practices into the fabric of the student experience. His leadership will provide students at the U with the vital tools and innovative support needed to achieve their goals."

Dr. Johnson joins the Office of Undergraduate Studies at the U on March 07, 2022. A North Carolina native, Dr. Johnson is accompanied by his wife Susanna Johnson and two sons: Brandon Jr. "Bran" and Xavier.