Undergraduate Studies welcomes new UIA fellow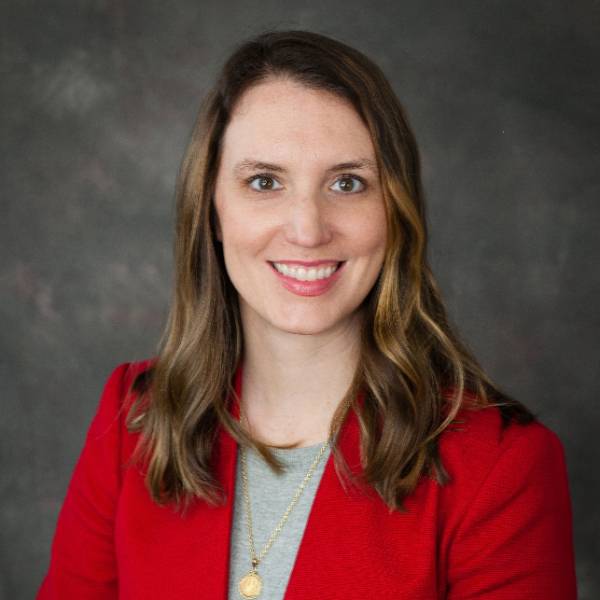 The Office of Undergraduate Studies is pleased to have Dr. Lindsay Coco, Ph.D. joining us as the UIA fellow & special assistant to the SAVPAA. The University Innovation Alliance (UIA) is a national coalition of public research universities committed to increasing the number and diversity of college graduates, particularly those who are low-income, first-generation, and students of color. Members of the UIA aim to eliminate disparity by race and income through identifying novel solutions and proven interventions to improve student success.
"We are immensely fortunate to have Dr. Coco joining Undergraduate Studies in this new role," said T. Chase Hagood, senior associate vice president for Academic Affairs and dean of Undergraduate Studies. "Her expertise, background, and demonstrated success in higher education makes her ideally suited for this position. Dr. Coco has a firm desire to see higher education meet its fullest potential so every student can reach theirs—a core value framing the U's future collaboration with the UIA."
Dr. Coco has over 15 years of experience working in higher education domestically and internationally in the areas of student success, international education, student affairs, teaching and learning, and research. She earned an undergraduate degree from Texas A&M University in international studies and economics, a master's degree from Texas A&M University in educational administration, and a Ph.D. in higher education from the Louise McBee Institute of Higher Education at the University of Georgia.
Dr. Coco most recently served as assistant director of initiatives in the Division of Academic Enhancement at the University of Georgia (UGA), where she led the curricular development of ten scholars' programs serving under-resourced students, the ALL Georgia Program, which serves approximately 4,000 rural students, first-generation student programming, and first year academic programs. Prior to that, Dr. Coco worked at UGA's Center for Teaching and Learning supporting faculty pedagogical innovation in the classroom. Before joining UGA, Dr. Coco spent four years in Doha, Qatar working for the Qatar Foundation with co-curricular higher education.
"I am thrilled to join the University of Utah Undergraduate Studies team to support advancing the mission of Students First," said Dr. Coco. "It's an exciting time to be part of the U and Undergraduate Studies, and I am looking forward to contributing my student success experience via collaboration and connection with the U community to further enhance the student experience."
Dr. Coco begins her work with the Office of Undergraduate Studies on Monday, September 19.