Office of Engagement hosts high school seniors at the U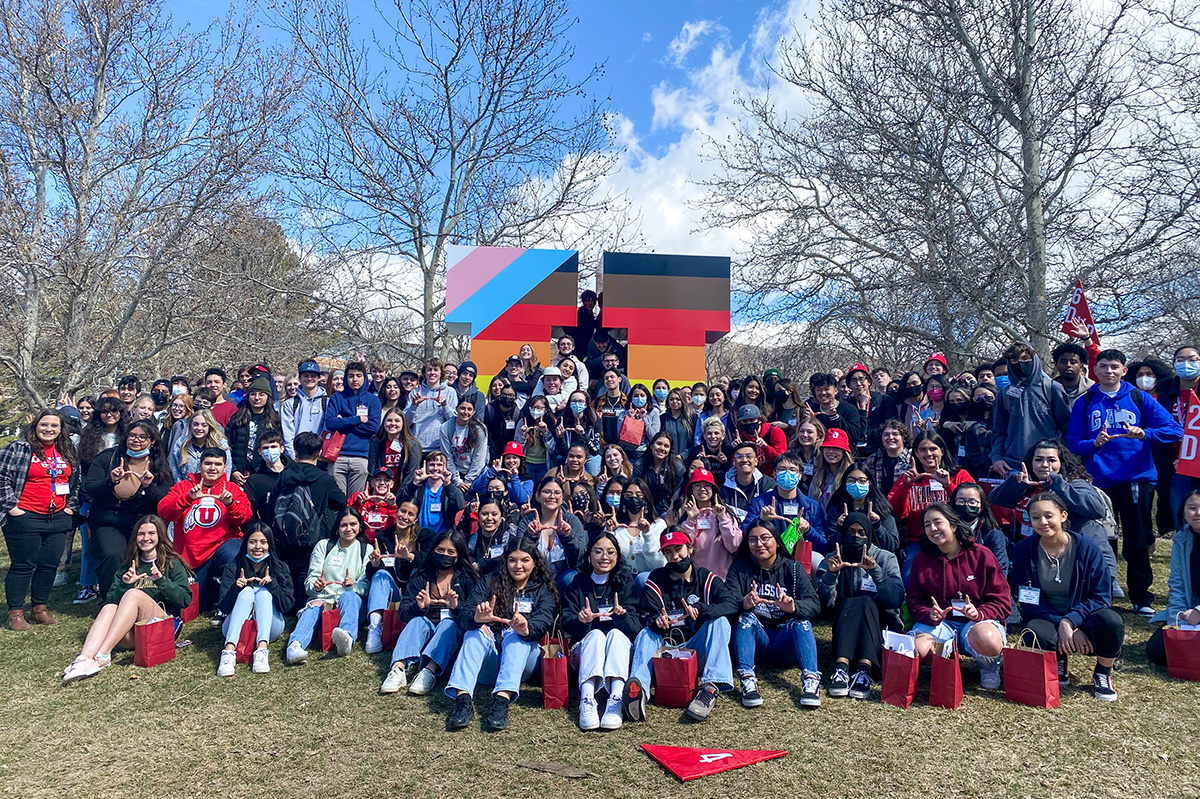 The Defining Your Path program worked in partnership with the Utah College Advising Corp (UCAC) and Granite School District to host over 200 high school seniors at the University of Utah last week. Granite Senior Day gathers seniors from eight high schools across Granite School District. These students include those who have been accepted to the U for the upcoming fall semester, as well as any who have expressed an interest in pursuing higher education. The event provides students with an opportunity to explore campus and learn about the various resources the U has to offer.
The day kicked-off with a welcome hour lead by Nomani Satuala from the Office of Orientation & Transition. Students were then given the opportunity to attend workshops taught by department partners, (e.g., School of Medicine, College of Science, College of Engineering, etc.). Afterward, the seniors attended a tabling session with over 20 offices from around campus. During the tabling session students visited with representatives from these offices to learn about the amazing opportunities and support they provide incoming freshmen.
Amery Kongphouthakhoun, program manager for the Defining Your Path program in the Office of Engagement said, "every student I spoke with during the event shared how coming to the U made them really look forward to being a student here. It got them exicted about starting their college careers in the fall. Engaging with the students and seeing how events like this make a difference in the community is one of the many things I love about the work I do."