Community Garden Project at the CLC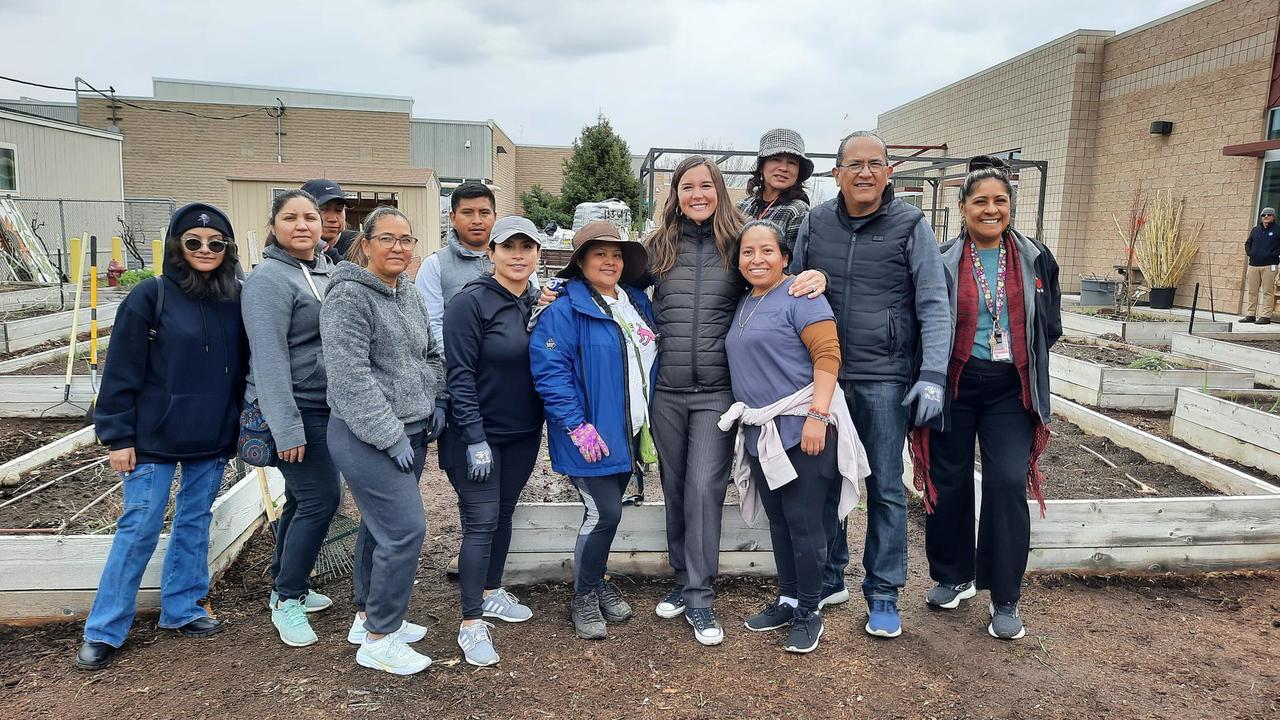 Thanks to the support of the Love Your Block (LYB) mini-grant from the SLC Mayor's Office, the Glendale-Mt. View CLC was able expand its community garden. In addition to the LYB grant, the CLC also received $10,000 worth of tools, planting boxes, seating, mulch, and a shed from Home Depot Project Leaders.
On April 27, members of the Glendale-Mt. View CLC, the SLC Mayor's Office, Home Depot, and many community volunteers collaborated to improve the garden space. Mayor Erin Mendenhall was there working alongside our volunteers as we completed the project. Most importantly, the pre-kindergarteners were invited to participate in this project, with the intention of giving them a sense of ownership of their school and community.
The Glendale-Mt. View CLC is looking forward to utilizing this space for community events and celebrations.