Bloom's Taxonomy for Learning Outcomes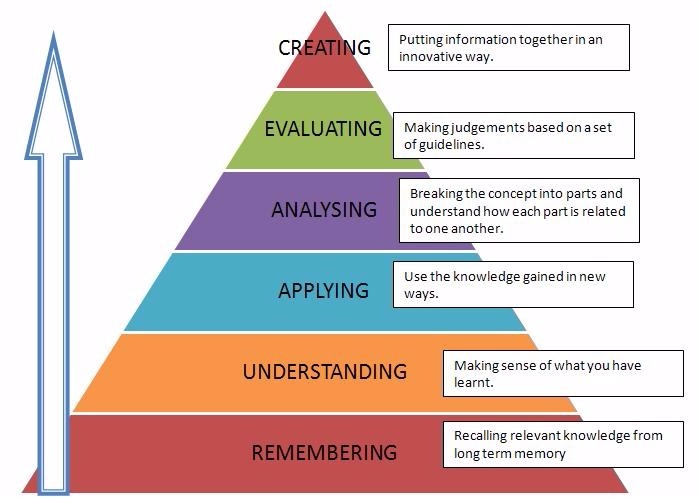 The Cognitive Domain of Bloom's taxonomy consists of six hierarchical levels of learning. While we, as educators, strive for students to reach the highest levels of learning at the top of the pyramid, all levels of learning depend on a solid foundation of those that come below.
Refering to an action verb list like this one can help with writing specific learning outcomes that target certain levels of learning.